Our Team
Meet our team of trusted, experienced professionals.
Leslie Frécon
Founder & Managing Partner
Leslie has been working with management teams to develop and execute growth strategies for over 30 years. Prior to founding LFE Capital, she was senior vice president, corporate finance, at General Mills, where she had responsibility for treasury, risk management, and corporate development worldwide. Her 17 years with General Mills included management positions in finance and operations. Prior to General Mills, Leslie was a corporate lending officer at Bank of America in Los Angeles. Her board experience includes being a director for 13 years and former audit committee chair for The Ryland Group, NYSE, one of the nation's largest home builders. Leslie is active in the community, having served as a trustee and executive committee member of the Greater Twin Cities United Way, the MacPhail Center for Music, Breck School and the Minnesota Opera. She has served on the advisory boards of WomenVenture, Enterprising Women Magazine, and the Minnesota Women's Economic Roundtable. She speaks regularly at conferences and has been profiled in numerous publications regarding her work as a director, investor and advisor for female-owned and led businesses.
Leslie holds a B.A. with distinction from Stanford University and an M.B.A. in finance from UCLA.
Kellie Bauer
Partner & CFO
Kellie has been part of LFE Capital since its inception and manages all internal and external financial reporting. A licensed CPA, she has extensive tax preparation and accounting skills from 20 plus years of working with small businesses. She serves on the investment committees and oversees cash flow and fund return modeling, transaction structuring and documentation. Kellie's role includes working with portfolio company CFOs to improve their financial reporting, forecasting, and controls.
Kellie has a B.S. in accounting from Metropolitan State University and is licensed as a CPA in Minnesota.
Laurent Frécon
Partner
Laurent joined LFE Capital in 2008 and manages LFE's investment process and business development activities. His responsibilities include deal origination and screening, valuation analysis, due diligence, transaction execution, and portfolio company support. Laurent is also a divisional and grand prize judge for the Minnesota Cup, the nation's largest statewide startup competition.
Laurent has a B.A. from Lawrence University and an M.B.A. from the Carlson School of Management at the University of Minnesota.
Eric Nesi
Associate
Eric joined LFE Capital in 2023 and is responsible for helping the LFE partners manage and grow the portfolio of investments, including: deal sourcing, due diligence, and portfolio company monitoring. Eric brings seven years of experience in start-up growth strategy and operations, as well as investment management for family offices.
He holds a B.A. from Notre Dame and an M.B.A. from the USC Marshall School of Business.
Deb Langer
Operating Partner
Deb Langer joined LFE Capital as an operating partner in 2021.  Deb's prior experience includes 28 years at Lubrizol, a Berkshire Hathaway company, where she held numerous operating and corporate management positions, most recently as Senior Vice President – Corporate Strategy, M&A, Corporate Ventures.   Among her accomplishments, Deb led Lubrizol's expansion into health, building the $1 billion life sciences division through acquisitions and internal development. Prior to Lubrizol, Deb was a design engineer with Eli Lilly.  She has 15 patents and has authored 12 papers.
Deb holds a B.S. in Chemical Engineering and Biochemistry from Purdue University.
Roberta Antoine Dressen
Operating Partner
Bobbie works with LFE Capital to evaluate new investment opportunities and with portfolio companies in director roles. She is the president and CEO of the Medical Alley Association, Minnesota's leading healthcare industry organization aimed at improving policy and innovation within the global health ecosystem. Bobbie has served on the senior leadership teams at Boston Scientific, Medtronic, UnitedHealth Group, and Allina Hospitals. She serves as a faculty member for the FDA post market surveillance imitative as well as on the FDA MDEpiNet Stakeholders Advisory Board and on the board of M Health of the University of Minnesota/Fairview.
Bobbie holds a B.A. in healthcare administration from Concordia College in Moorhead, Minnesota and an M.B.A. from the University of St. Thomas.
Diana LaTour
Operating Partner
Diana sources new investments, evaluates investment opportunities and serves as a director. She is currently the CEO of X-lumin corporation and has extensive experience in the formation, development, and exit of new ventures in Silicon Valley in the healthcare, high-technology, and consumer sectors. She served as the CEO of World Telehealth Corporation, an international medical products distribution company, and the CEO of Contour Pak International, a cold therapy healthcare product company. Diana is chair of the board for PN Medical Inc, a respiratory medical device company and served as a director of Theranetics, Inc., a physical therapy video products company, and International Nutrition Consultants, Inc., a healthcare supplement distribution company. Diana began her career with IBM.
Diana holds a B.S. in mathematics from UCLA, M.S. degrees in mathematics and behavioral psychology from USC, and is a graduate of the Advanced Management School at Harvard.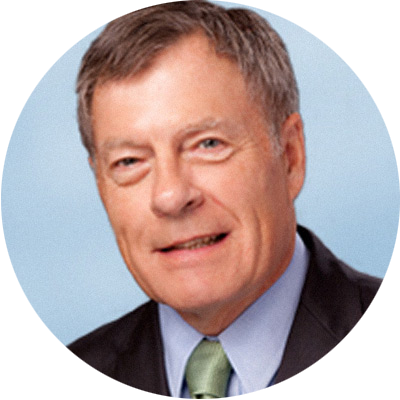 Steve Shank
Operating Partner
Steve supports the investment activities of LFE Capital by evaluating potential investments and serving on portfolio company boards. He is the founder and former CEO of Capella Education Company. Prior to founding Capella, Steve served for 12 years as chairman and CEO of Tonka Corporation, a consumer products company. He began his career as an attorney with Dorsey & Whitney. Steve has served on the boards of Tennant Co. and Capella Education Company.
Steve has a B.A. from the University of Iowa, a M.A. from the Fletcher School, and a J.D. from Harvard Law School.
Justin Wender
Senior Advisor
Justin serves on LFE Capital's investment committees and on the boards of portfolio companies.  He has worked with LFE since its inception as an advisor on fund strategy and execution. He is the co-founder and managing partner of Stella Point Capital, a middle-market private equity firm. Prior to Stella Point, Justin was the president of Castle Harlan and the liaison for the alliance between Castle Harlan and LFE Capital. Prior to joining Castle Harlan in 1993, he worked in the Corporate Finance Group of Merrill Lynch & Co. He is a trustee of the Weitz Funds and Carleton College.
Justin is a cum laude graduate of Carleton College with a B.A. in political science and has an M.B.A. from the Wharton School.